7 Financial Moves You MUST Make When Starting a Business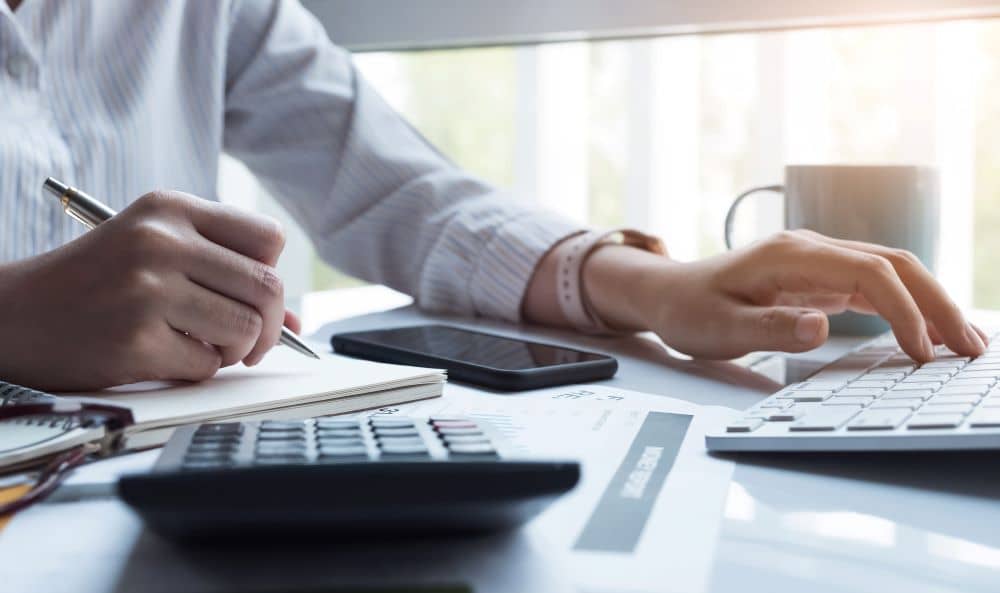 Owning and operating a business is the dream of scores of people. Whether you see yourself running a bed and breakfast at the shore, designing cutting edge software, or grooming dogs and cats, it all starts with a dream.
To take your business from a dream to a reality and then to a long-term success takes commitment and hard work. It is a lot to comprehend, especially the finances involved. Whilst you likely have received advice from everyone you know, here are seven crucial points you must practise for financial stability.
1. Work Out (and Stick to) a Budget
Many new businesses experience a huge problem: they are financially undisciplined. Some owners see themselves as rugged individualists bucking the system and boldly striding into the unknown. While that is a great movie plot, the unstructured carefree approach will tank your business before it has a chance to flourish.
Here are the basics of what your budget should address:
A Time Frame – Will your business operate on a budget that is monthly, quarterly, or yearly?
Chart Your Fixed Costs – What expenses must you cover? Generally, this includes rent, your salary, insurance, and any loan repayments
List Your Variable Expenses – If you are unsure of some totals, list the maximum amount you would expect to spend. Some examples of variable expenses include your utilities, workers' salaries and the cost of materials.
Your Income – At first, you will need to project your income fully. However, as time goes on, you will be able to see your income over time.
2. Work With a Bookkeeper
It is a fact of business; bookkeepers help companies run smoothly. If your company lacks proper bookkeeping, you will have inaccurate accounts. This can mean many problems for your business, including incorrect reporting of tax figures.
3. Maintain Immaculate Records
Keeping your company's records as close to flawless as possible goes hand in hand with having a professional bookkeeper on your staff. Having great organisation is a foundational element of successful businesses. Whether you manage this organisation or rely on an office manager, maintaining your business records is critical to keeping information safe.
4. Pay Down Your Debts
Having a business loan is not a massive problem unless you struggle to make the minimum payments because of other debt. Debt tends to snowball and can eventually overwhelm you.
One way to help you take control of debts is to make a list of your debts and methodically pay them off as quickly as possible. Suppose you begin with the smallest debt owed and pay it off. Next, take the amount that you would have paid to the first debt and apply it to the next smallest debt and so on until you are paid in full.
5. Understand the Concepts of Risk VS Reward
When planning a significant business decision that involves risk, you must explore the downsides. This is the concept of risk vs reward. No matter how good the potential reward may be, you need to assess the downside. Once you understand what your decision could cost you, determine if the reward is worth the risk. Sometimes, you may have to put off changes to be smart with your money.
6. Separate Your Business and Personal Finances
Many new business owners make a mistake in allowing the lines between their accounts and company finances to blur. Failing to separate business and personal finance can have consequences such as,
Over or underestimating your wealth or that of your company
Your company's debt becomes your debt
Difficulty reconciling finances and separating assets after years of mingling
Struggling during tax season or in the event of an audit
Investors may be put off by a finance system that appears haphazard
7. Maintain a Cash Reserve
Making sure you have access to liquid assets is vital for your business. Just as you experience unexpected bills in your finances, your business can be hit with expensive financial surprises. Here are three reasons your business needs a cash reserve.
Money Available to Finance Expansions or Other Plans – If an excellent opportunity for your business appears, a healthy cash reserve can mean the difference between green-lighting the project or hitting the pause button.
Taxes – If you end up owing the government taxes, you will want to take care of that bill right away. Otherwise, you could have penalties or fees added on if you pay over time.
Help You Through Difficult Periods – We do not need to look back very far to see the financial carnage the pandemic brought.
Businesses that successfully made it through the darkest days likely had at least some money in reserve.
As you can see, there is nothing simple about starting a business. However, it is not anything you cannot handle, especially with the right team on your side. If you need support and information as you start your business, feel free to contact M2 Corporate. Our team of experts can help you navigate the unfamiliar territory that is creating a business. And as your business grows, we will continue to offer support.