Business Valuations: Eight Benefits for Your Business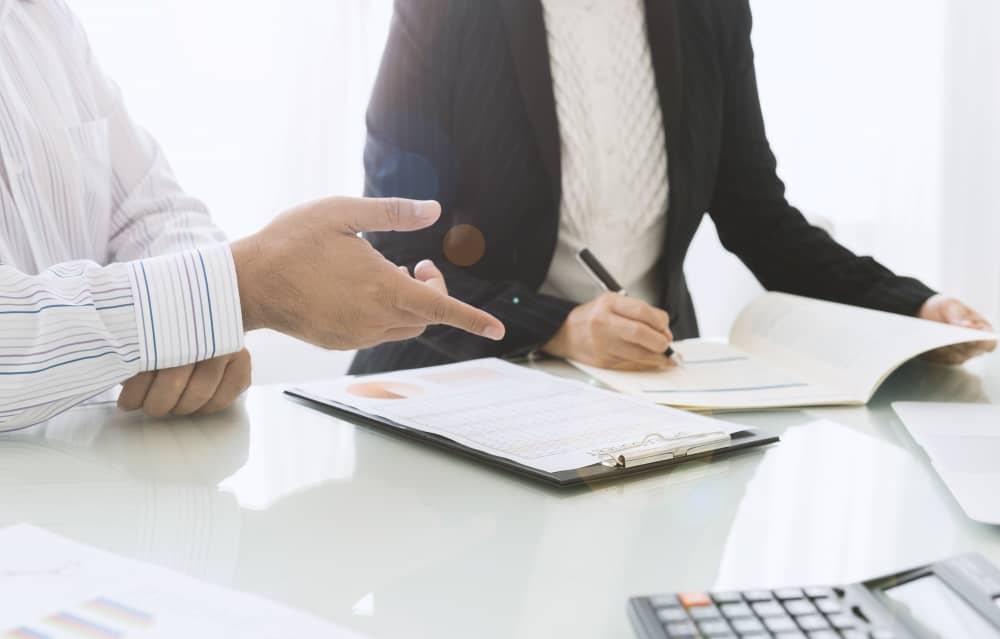 You put everything you have into your business, time, talents, and resources, to name a few. However, have you put much time into considering the actual value of your company?
Many business owners have a vague idea about the value of their company and its assets. It is still quite common for owners to undervalue or overvalue their business. Generally, the owners are not well versed in the market prices and variations involved. This is why you should consider arranging a business valuation.
Why Should I Get a Business Valuation?
When companies consider business valuations, they are often looking for necessary data to resolve tax or legal issues. However, there are several reasons for setting up a valuation of a business.
Fairly allocate business assets after a death or divorce
Adding a partner to the company
When gifting company stock as a charitable donation
If applying for a loan
As part of an exit strategy
My Business is Small. Do I Still Need a Business Valuation?
Even if your company is not large, it has value. Understanding the amount of worth is necessary for businesses of all sizes. A small business valuation can give you essential information about the well-being of your company.
Who Can Do a Valuation of My Business?
You may have seen articles touting a DIY approach to the valuation of a business. If you have a strong background in accounting, that approach might work for you. Before you jump in to try, bear in mind valuations require a lot of time and a degree of expertise many business owners lack. Hiring an expert to handle your business valuation is usually in your very best interest. When you consider the value of your business, speculation and educated guesses are not enough; you need a professional.
Eight Benefits of a Business Valuation
1. You Gain an Understanding of Your Company's Actual Worth
Having a current and correct valuation of a business means you are ready for anything. The right amount of insurance, reinvestment planning strategies, adding a partner, and all other aspects of a company that need accurate numbers will not catch you by surprise. This is why many business owners schedule a yearly valuation. It is wise to know the worth of your company.
2. Improve How Potential Investors See Your Company
It is difficult, at best, to discern the value of any business without having the most recent numbers in front of you. If you are looking to gain investors, being able to hand over a current business valuation will make a great impression. Having the numbers ready to go will also save time and could be the difference between your company landing an investor or not. It makes sense. You would not buy a diamond mine that could not prove diamonds were inside.
3. Strategic Planning
Whether you operate a small or medium-sized business or a multinational corporation, you cannot create and execute a plan based on valuations that are old or based on someone's best guess. Insurance, reinvesting, selling shares all need accurate valuations. Otherwise, you could shortchange yourself in numerous ways. You can also prevent getting in over your head with investing or purchasing because you will know how much capital is available.
4. Correct Pricing if You Are Selling Shares of the Company
When you sell shares in your company, nothing can end the process faster than inaccurate information. A recent business valuation will keep you on top of the price of your business. Once you have a grasp of your worth, you can adjust prices and the number of shares, making sure that you remain in charge.
5. Accurate Information if You Are Selling Your Company
You already know that potential buyers for your company want to pay as little as possible, so being able to show your worth is vital to fair negotiations. Additionally, having the numbers from several years of business valuations can demonstrate your growth in the past and help predict future success. This will add an incentive for potential buyers.
6. Improves Your Stance During Mergers and Acquisitions
Business valuations are crucial if you are attempting a merger with another company or if you have a potential buyer for your business. These points in business can be stressful as sometimes the smallest detail can upset the process. Having a business valuation on the table can help both parties relax. It will also strengthen your position as you negotiate.
7. Helps You to Set Future Goals
When you have the most recent worth of your business set before you, you are in an excellent position to work out ways to increase the value of your business. Charting a course based on experience will keep you on a
profitable path or adjust as necessary to correct any missteps that occurred during the past year.
8. Prepare an Exit Strategy
When you are planning on selling your business or retiring and leaving it with someone else, you need an exit strategy in place before you are working through the details. You will benefit from having all of the financials for your company on hand because of timely business valuations. This helps you build a plan to enhance your company's profitability as you plan to sell.
If you are planning a valuation as a part of your exit strategy or if you have other reasons for the valuation of your business, you must be in the hands of professionals with years of experience. Exit strategies are necessary whether or not you expect to sell your company in the future.
Working through various stages of the life of your business can be stressful and confusing. If you feel your company could benefit from assistance, whether for an exit strategy or any accounting-based services, do not hesitate to contact M2 Corporate. Our staff is committed to helping your business thrive, not just survive.