Five Ways a Bookkeeper Can Help Your Business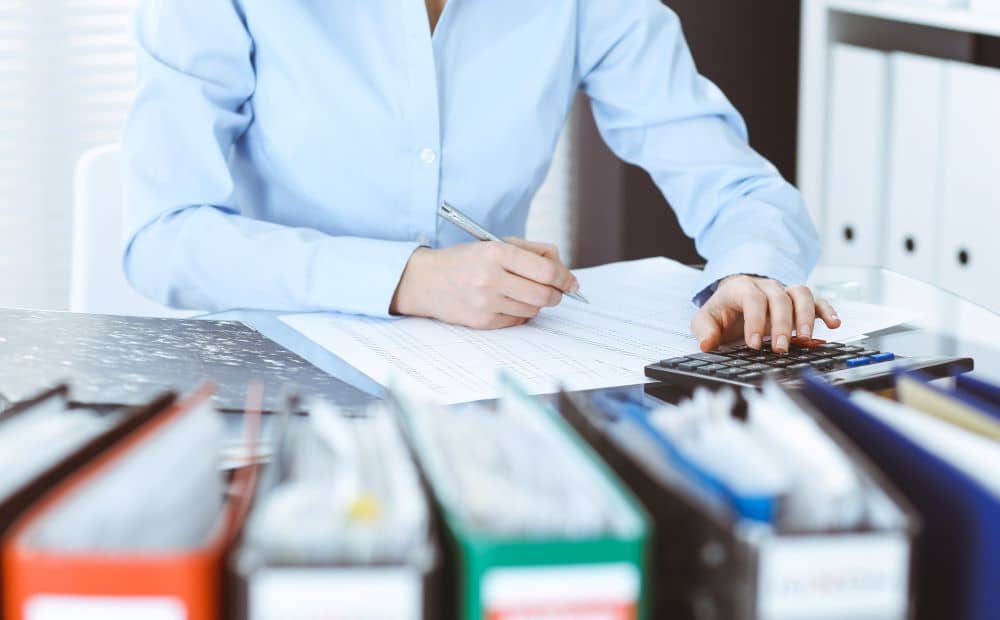 A bookkeeper is responsible for maintaining a company's financial records in an organised fashion. They keep owners and managers apprised of the condition of the business and help with planning future financial moves.
Bookkeepers have several duties they must carry out which includes:
Keep Track of Day-to-day Transactions – This includes entering all accounts payable and receivable into the books, monitoring spending, tracking expenses, monitoring petty cash transactions, and more.
Invoicing – Preparing and sending invoices to clients and taking action to retrieve late payments are usually on a bookkeeper's daily to-do list. A steady cash flow is essential to a business, and bookkeepers maintain that cash flow.
The Accounts Payable Ledger – A bookkeeper is well suited to look after payments made by the business. Additionally, a bookkeeper maintains payroll, which is an extensive task most business owners are happy to remove from their to-do lists.
Prepare the Books for the Accountant – Having everything to handoff is essential if the accountant is to complete their job promptly.
Five Ways a Bookkeeper Can Help Your Business
 A bookkeeper makes sure your company's records are organised. You can easily find whatever financial information you need without frantically searching. You will no longer struggle at the last minute to get financials for meetings or deadlines. Having excellent organisation also helps to prevent costly errors.
Your bookkeeper will help you maintain your budget. If your records are not up to date, it is nearly impossible to know how to move forward with your budget. Timely managing your financial records will provide guidance when you are making monetary decisions.
Taxes can be stressful even if you are prepared. If your books are not in order, taxes can become a nightmare. A skilled bookkeeper will make sure all necessary tax information is easy to find and well organised. Having tax information ready to go also gives you a rough idea of your tax situation. A bookkeeper will have your business ready when tax season comes around.
Your bookkeeper also helps you to stay compliant with government regulations. Running your business keeps you busy from dawn until well after dark. You likely do not have spare time to study the latest government regulations and changes. Your bookkeeper will already understand the newest amendments and make sure your company is compliant.
A bookkeeper gives you peace of mind. You do not need to stay awake half the night worrying about your finances. Your bookkeeper has your financial house in order.
Bookkeepers and Accountants Are Not the Same
Aside from a difference in pay scale, there are significant differences between bookkeepers and accountants.
Bookkeepers are responsible for maintaining a detailed record of financial transactions for a company that is logical and organised. They focus on recording a company's incoming and outgoing payments and note transactions. They also prepare the information sent to the accountant.
Accountants evaluate and interpret a company's financial situation. Using their expertise, accountants offer customised advice regarding finances and generate reports to provide guidance. Most accountants also file tax returns on behalf of the company they represent.
In simplest terms, bookkeepers put together the information accountants use to make their recommendations.
Four Signs You Need a Bookkeeper
Many business owners wear many different hats and pick up the slack whenever necessary. However, some business areas need expertise that the owner does not possess. For numerous companies, finances are the arena that needs help from an expert. If you think that might describe your company, here are four signs your business needs a bookkeeper.
1. Balancing Your Books Takes Too Much of Your Time
While it is necessary to be meticulous regarding your books, there is a point where you are spending an excessive amount of time looking after your company's financials. If you are letting other areas of operation slide because you are busy working with the books, a bookkeeper could make your job much easier.
2. Your Books Are Not Current
Understanding where your money is going and how much is coming in is necessary for good business practices. How can you make plans and chart a course for the future if you do not know your company's latest financial status? The answer is simple. You can't. A bookkeeper will have the latest financial data ready and at your fingertips. Imagine how much easier it will be to make decisions based on current and relevant financial information.
3. You Have Inaccurate Records
There are no small mistakes when it comes to your company's finances. The same is true regarding areas of compliance. There is no room for errors. Having a bookkeeper looking after your finances means you can feel confident that your books are in the hands of an expert.
4. You Have Your Accountant Minding Your Books
Having your accountant manage your books is an expensive mistake many business owners make. Accountants carry higher credentials than bookkeepers and command higher fees. A bookkeeper can put your financial house in order so that your accountant can focus on their area of expertise.
If you are thinking about bringing a bookkeeper on to your team but would like to know a few more details, feel free to contact M2 Corporate. Our staff is happy to answer any questions and help you determine a course of action that will be best for your company.